Thursday, February 13, 2014
Milk Paint Samples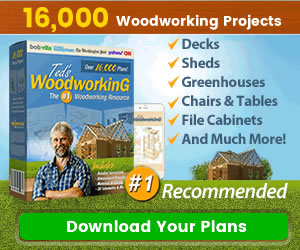 Ive talked before about how much I enjoy using milk paint; its just fantastic. Very easy to use, non-toxic, lasts about forever in its powdered state, versatile (translucent wash/stain or completely opaque)and incredibly durable. Whats more, it has the look of old fashioned paint because, well, it
is
old fashioned paint. Whats not to love?
You can use the milk paint by itself for a dull (and sometimes slightly chalky) look that is quite nice, but I really like it with a coat of oil, or oil and wax over the paint. This evens out the color a bit, and produces a wonderful satin sheen. There is only one down side - it also changes the color; sometimes a little, sometimes a lot. Not a big deal, unless you are going for a specific look, then its nice to know what will happen ahead of time.
In the past my solution to this problem has been to mix up some paint, paint a few sample boards, then oil it when its dry. Not ideal. First, it wastes some paint. Second, the milk paint and oil continue to "age" for quite a while - so the samples are not perfect.
My new solution was so obvious its silly. I ordered two sets of "color sticks" from my milk paint provider of choice: The Real Milk Paint Co. Okay, really I ordered four sets, two each of their "traditional" and "historical" sets - but I just combine them. One set I left plain, and one set I oiled. And "BAM!", instant samples of both oiled and non-oiled milk paint! I know, its so simple...cant believe it took me years to figure this one out...Sheesh!*
Here they are matched up by color. The oiled set is on the bottom. You can see how some colors shift ever so slightly while others change dramatically. To keep them handy, I string them together on some twine and they hang in a corner of my shop:
Note: Ive added a "milk paint" label to this post as well as some relevant previous posts. You can click on it in the "Post Categories" list if you want to read and see more about my experiences with milk paint.
*I almost didnt post this, because now that I thought of it, it seems SO obvious. But then I thought, "What the heck, maybe this will actually help someone..."